Check out this cool Dirt Bike for kids!
Get yours at Target for by clicking on the image.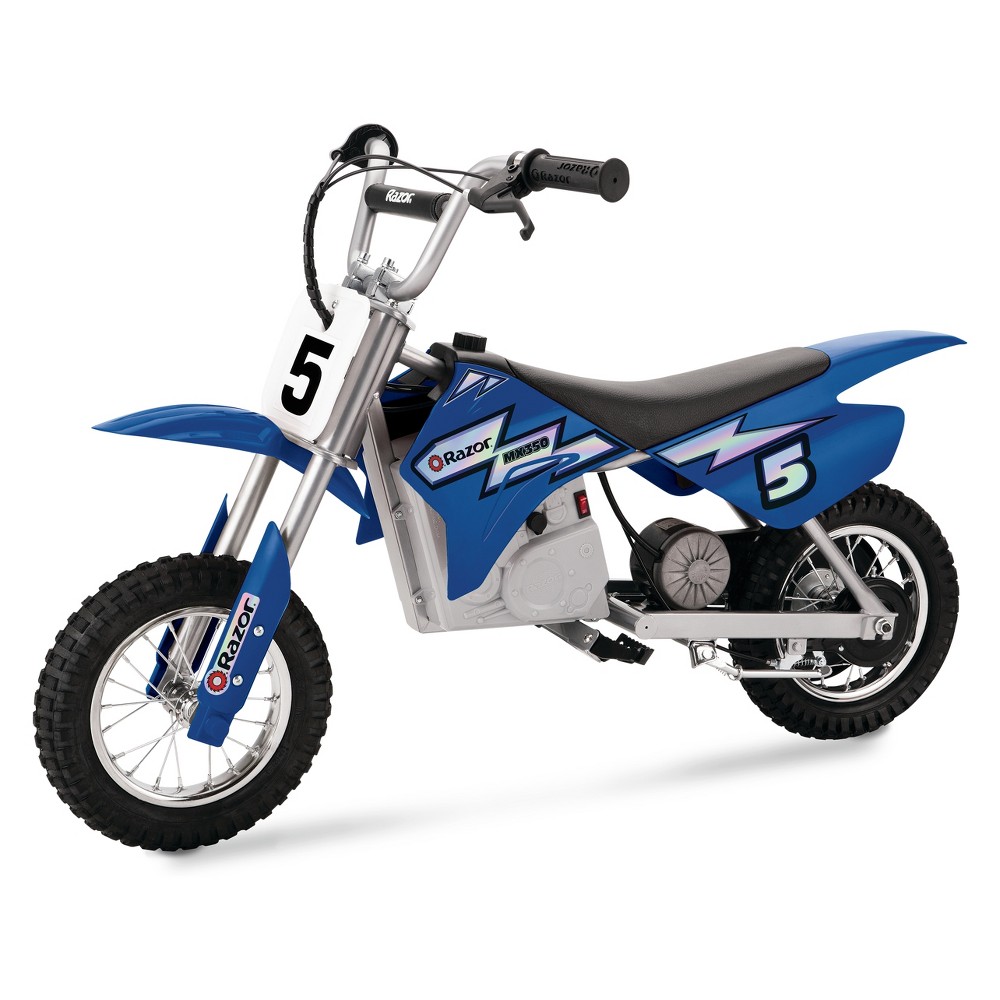 For $239.00 using my free shipping coupon from Target above.
For Amazon: click here for $239.00 with free shipping!
I'm thinking about getting one of our grandsons this really cool Razor MX350 Dirt Bike Blue for Christmas.  He really likes his Razor Dirt Quad and uses that instead of playing on his computer when he comes to visit. This Razor MX350 dirt rocket is an electric dirt bike. Featuring hand operated brakes, chain-driven motor, twist throttle, pneumatic tires, high-torque motor and adjustable handlebar height, this motorcycle is a great pick for off-road rides in the dirt! The dirt rocket by Razor is easy to assemble and charges in no time. Riding off-road in the MX350 is definitely a thrilling experience! View full specifications here.
So if you want to get your grandkids and children off the video equipment, then this dirt bike is just what you are looking for.  Get yours at Target or Amazon!
"As a Amazon Associate I earn from qualifying purchases."
"As a Target I earn from qualifying purchases."